I have a love for floppy ❤
Yeah I Know It Sucks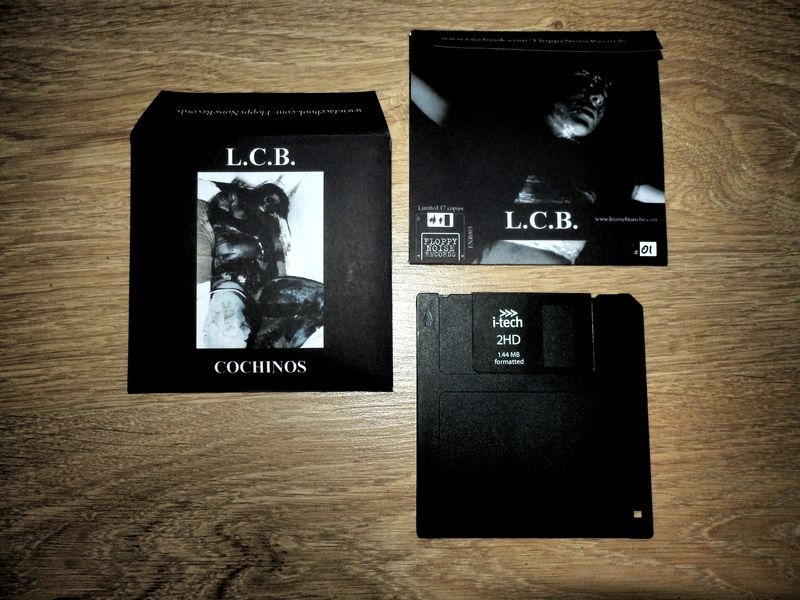 artist: L.C.B
title: Cochinos
cat: FNR003
format: floppy diskette (17 print limited edition)
keywords:experimental, noise, ambient
label: Floppy Noise Records https://www.facebook.com/FloppyNoiseRecords?

Floppy Diskettes are the choice of future music releases, with more and more incredible strong albums, singles and EP's being released on them, this medium proofs itself with all its charm and pretty compactness. My excitement to discover a (to me) new floppy diskette label, was tremendously exciting! Especially when seeing the incredible well crafted and creative artwork and packaging these floppy's are released in!
Today we will review the third release of Floppy Noise Records, which is an Italian noise ambient experiment by: L.C.B. "Cochinos".
The musical content of this floppy diskette is incredibly freaky, scratching your nerves from the inside of your skull with a twisted delight. The sounds strongly come across like a sick horror movie that keeps the palms of your hands sweaty until…
View original post 178 more words